TEAM OVERVIEW
Any business is only as good as its team. That's why our team works hard to help you understand the full implications of your tax planning decisions, so you can always choose the plan of action that will serve you the best down the road, and for years to come. See leadership here.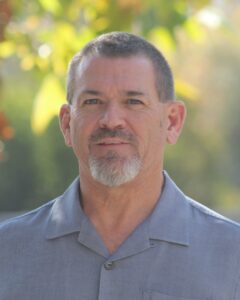 Background Experience:
Previous to Coastal Tax Advisors, Dave Morgan spent just over 8 years working for a large tax planning and advisory firm. In 2003, he left the firm to become the CFO of a mid-market landscaping venture and consulted independently.
Four years later in 2007, he founded Dave Morgan CPA and then merged firms with Lincoln Tax and Wealth in 2014 to launch Coastal Tax Advisors.
Dave has a competitive nature aimed at always making sure his clients come out on top.
Education:
Dave graduated from the University of San Diego with his bachelor of accountancy. He was licensed as a CPA in 1998.
Personal Life:
Dave is a proud husband and enjoys the company of his two dogs & three birds. He also loves training Brazilian jiu-jitsu, fishing, and fancies himself as an epicurean and wine & spirits connoisseur.
Background Experience:
Before launching Coastal Tax Advisors with business partner Dave Morgan, Jake founded Lincoln Tax & Wealth after he had worked for two prominent San Diego CPA firms. Dissatisfied with lack of customer service the big tax companies provide, Jake branched formed his own practice in 2010 to provide a better experience.
As a professional California Certified Public Accountant, Jake also has a designation CEPA in Exit Planning.
Jake has come to be known by the nickname "Jake of all Trades" because of his expertise across several disciplines of business.
Education:
Jake graduated with both his Bachelor of science in accountancy and master of accountancy from the University of Arizona.
Personal Life:
Jake is a proud husband and father of three children (Reid 13, Jule 9 and Jase 7).  He enjoys playing tennis, wine tasting, and is a home audio enthusiast. His motivation for behind becoming a CPA is his passion for helping others find solutions to their financial challenges.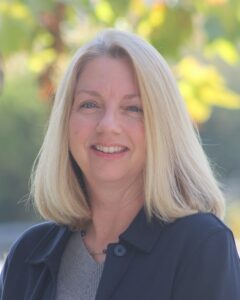 Background Experience:
Kristin started her 30-year CPA career as a tax intern with a small local firm in Vista, CA during her senior year in college. She took a permanent staff position with them following graduation. Kristin was with the firm 10 years until opening a small practice of her own. She practiced as a self-employed CPA for 14 years until invited to become a Coastal Tax Advisors team member in January 2018. Her experience is in tax practice, both planning for and preparation of tax returns with considerable experience with partnership and trust tax law and tax laws that affect the real estate industry.
Education:
Bachelors of Accountancy from the University of San Diego.
Licensed CPA since 1995
Personal Life:
Kristin grew up in San Diego. Her Dad's Navy career moved her family here when she was three and she grew up in the Kearny Mesa area. Kristin now resides in Poway, CA with her two children, a son aged 15 and a daughter aged 10. Her life is full of kids, work, and home. She and her family enjoy good company, good food and being outside in the sunshine whenever they can.
Work motto:  "A good tax accountant should always be asking you questions."
Background Experience:
I've been in accounting for 35 years with a variety of experiences. I started in public accounting, started an independent accounting practice while a stay-at-home mom, and later worked as a controller for a couple different corporations. Did an internship with the Indiana Board of Accountancy. Did another internship in the accounting department of a subsidiary of ITT in a town near Freiburg Germany.
Education:
Bachelor of Arts degree from Purdue University. Major in German, minors in French and Management
Bachelor of Science degree in accounting from Indiana University-Purdue University of Indianapolis.
I currently have my CTEC license.
Personal Life:
One husband of 40 years and one adult son. Mostly grew up in Indiana. Lived in Germany and Italy as a child. Studied in Germany for a year through an exchange program with Purdue and the Deutsche Akademische Austauschdienst (DAAD). Participated in a summer exchange program at the Université Grenoble Alpes.Outside interests include yoga, hiking, baking, gardening, reading, traveling. I really enjoy people. It's rare for me to meet someone that I can't find something to talk about with them.
Background Experience:
After graduating from San Diego State in 1998, I went to work at Taylor Guitars, building guitars.  I then moved to the bayfront where I built boats for many years as a woodworker.  That's where I got into management.  We had a division of the company too where I became Operations Manager, overseeing a team of 100 repair technicians who travelled the US, Canada, and Mexico repairing blades for wind turbines onsite.  I then had a repair business where I drove around town repairing boat interiors and furniture.  After shutting down that business I helped a friend grow his.  It was a small tax business in North Park and I helped him grow by $30K in one year, and he taught me taxes along the way.  It stuck and now I'm an Enrolled Agent.
Education:
After Coronado High School in 1992, BA in Philosophy from SDSU, 1998 Magna Cum Laude, Phi Beta Kappa.
Personal Life:
I live on a boat!  How did you know!  My dad is an avid sailor and I built boats for a long time.  The bay has been home in some respect for most of my life.  However, as I always say, my dad is the Captain, and I'm the builder.  I like working on it as much as sailing it.  I'm a huge advocate for the best dog breed on the planet, Pit Bulls, and have had 3.  Currently, it's just me and the fish talking to each other at night, however.
I'm an avid music nerd who spends most of my time listening to music, buying records, going to shows, and playing guitar.  The interior of my boat is a mini recording studio where my friends come to make noise and drink beer.  Sometimes just beer.
If I'm not on the boat making horrific squealing noises, I'm on a motorcycle in the mountains escaping the crowd.  Harley's are for slow fat people.  Real men ride Triumph.  Motivational quote: "The dude abides."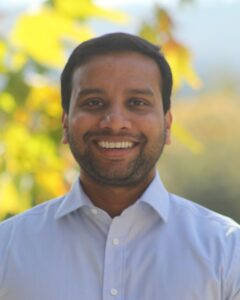 Background Experience:
Calistus is a Canadian CPA with 8 years of tax experience working in various tax segments such as sales tax, individual, corporate and trust tax in Big 4 and mid-size markets. Calistus is currently working towards his US CPA in California and is nearing completion.
Education:
Calistus attended Toronto Metropolitan University (Ryerson University) and obtained a Bachelor of Commerce in Accounting and Finance and later worked towards his Canadian CPA.
Personal Life:
Calistus now calls San Diego home and is looking forward to learning how to surf. His mentor is his dad, whom he looks up to for his work ethic and integrity. Calistus has played soccer his whole life and continues to play in leagues in the San Diego area. Something he lives by is, "the only thing that's stopping me from getting to my goals is myself." He is a fresh newlywed and recently honeymooned in Denmark and Norway. An avid traveler, he enjoys traveling every chance he gets. His favorite country visited so far is Japan, where he enjoyed Maricar, live action Mario Kart go kart racing through the streets of Tokyo.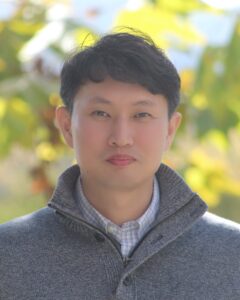 Background Experience:
Before joining Coastal Tax Advisors, Sean built a career in accounting, starting at AURUM PROFESSIONAL GROUP and gaining two years of experience at Lyons Accountancy Group. In August 2023, he brought his expertise and dedication to the team. Additionally, he served as a 1st Lieutenant in the Republic of Korea Army, gaining valuable leadership experience. Separately, he worked in Dunkin Donuts Korea's marketing department as a team leader. In the United States, Sean continued his journey by serving as the Treasurer for nine years at HOPE NEWS MISSION, a nonprofit organization.
Education:
Sean is currently a CPA candidate and pursued his undergraduate education in Economics at the prestigious Choong Ang University in South Korea. He furthered his academic journey by completing a Pre-MBA program at San Diego State University. Sean successfully earned his MBA degree from Southern State University.
Personal Life:
In 2023, Sean became a U.S. citizen and is now happily married to Jiyoung, who lived in Seattle. They overcame a long-distance relationship and now live in the eastern part of San Diego with their female cat, Thomas, enjoying a close-knit family life. Sean's interests include fishing, a shared passion with his wife. He's also a versatile musician, proficient in playing the guitar and drums. He dedicates his weekends to attending church and actively participating in his faith community.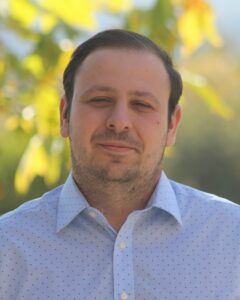 Background Experience:
I graduated from CSUSM in 2020, while there, I worked as an intern at a tax office, NGS, learning the ropes and getting used to the tax industry. After I graduated, I worked full-time for them while looking to move into a larger tax organization. From there I started my job at CLA which is a mid-sized professional services company where I specialized in tax. I found that I enjoy taxes but that I had grown to like small companies during my tenure at NGS. I moved to Coastal Tax Advisors where I found the perfect size company with great coworkers.
Education:
Graduated from Carlsbad High School in 2015, and from there I studied finance at California State University San Marcos graduating in 2020 with a BS in Finance.
Personal Life:
I am hugely into tabletop games and all the culture that surrounds them. When I am not in the office or asleep, I am probably at the game store with my friends. I am a huge fan of dogs, my favorite will always be my shepherd mix, Baxter. Baxter is the best boy that there ever was and one of the best hiking buddies there has ever been.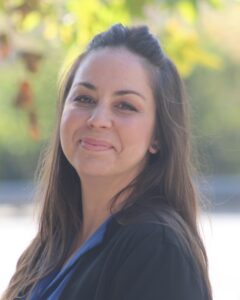 Background Experience:
I have worked several different jobs before eventually ending up here. Ranging from retail, to serving in the food industry, working in a law office and now as office manager here at Coastal Tax Advisors.
Education:
I went to California State University Long Beach and have a Bachelor of Arts in Human Development.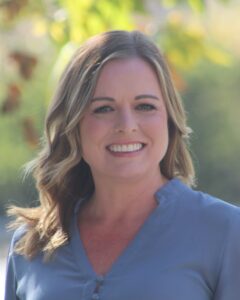 Background Experience:
Dianne's well rounded experience ranges from real estate, marketing and business development. She held positions at Grubb & Ellis|BRE Commercial, Fairfield Properties and BioMed Realty for many years before becoming a mom of 3 and joining her husband, Jake Lincoln at Coastal Tax Advisors . She now holds a position as a Director of Operations at Coastal Tax advisors and assists Jake with managing his clientele.
Education:
Mrs. Lincoln graduated from the University of Arizona in 2002 with a bachelor's degree in Communications. She holds her Real Estate License as a Referral Agent with The Barron Team at Compass / San Diego, CA.
Personal Life:
Dianne is a professional multitasker, wife, mother to three young children: Reid (13), Jule (9) and Jase (7) as well as three dogs Zoey, Buddy and Bleu and a cat named Audi. Dianne enjoys cooking (especially cajun), drinking wine or champagne and being active. She has a love for motivating and helping people through all aspects of life.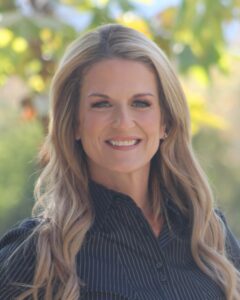 Background Experience:
Sheila's business experience includes marketing, business development, website development, social media marketing and charitable work. She has worked for various advertising agencies before spending time at home to raise her two children. During her time at home, she founded an international charity organization and has worked cooperatively with various other pediatric craniofacial organizations. She also manages a fund for children affected by craniofacial differences at Rady Children's Hospital San Diego. She has been nominated for the 10News Leadership Award and has been a Miracle Maker for Rady Children's Hospital for numerous years. She is now currently a part of the Coastal Tax Advisors team.
Education:
Sheila graduated from the University of California Riverside with a bachelor's degree in Business Administration with an emphasis in Economics.
Personal Life:
Sheila stays busy with her 2 children going to sporting events, camping and doing various work outs to stay healthy. Enjoying golf, pool, pickleball, true crime, yoga, barre, running lifting & jetskiing.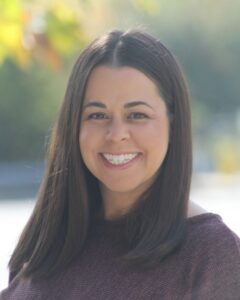 Background Experience:
Bree Ceretto is a native San Diegan and is thrilled to be a member of Coastal Tax Advisors as a Client Service Associate. Previously a Preschool Director of Curriculum and Education, Bree has 13 years of teaching experience and teaching credentials in both California and Arizona.
Education:
She has achieved numerous certifications and additional credentials in Early Childhood Education and Administration since graduating from the University of Arizona with a Bachelors of Arts degree in Education.
Personal Life:
Bree lives in Sabre Springs with her husband Gian and their three daughters, Melia, Alana and Lucia and two dogs, Maile and Lola. In her free time, Bree enjoys spending time with family, hiking, cooking and watching her daughters compete and perform in dance competitions.